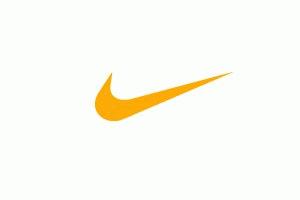 Take your game to the next level!

Nike Tennis Camps provide young players the opportunity to improve their tennis game, work hard, make new friends and have a lot of fun. Our camps are directed by America's most respected college coaches and tennis professionals. They have a passion for teaching and a gift for helping you take your game to the next level.

International campers can enjoy multi-week sessions as well as ELS Language and Nike Sport sessions. Make new friends, improve your English and get better at tennis.
Website
www.ussportscamps.com/tennis/
Year Established
1975
Program Description
Nike Tennis Camps provide young players the opportunity to improve their tennis game, work hard, make new friends and have a lot of fun.
Number of Programs/Year
100+
Program Length
2-6 days or mult. weeks
Group Size or S:T Ratio
5:1
Program Focus
Adult, Junior, Parent Child
Faculty
Our camps are directed by America's most respected college coaches and tennis professionals. They have a passion for teaching and a gift for helping you take your game to the next level.
Costs
$270 deposit required for next year camps, see site for current costs.
U.S. Locations
Flagstaff & Carefree, Arizona
13 locations, California
4 locations, Colorado
Orlando & Amelia Island, Florida
3 locations, Georgia
Kamuela, Hawaii
Sun Valley, Idaho
Urbana & Hanover Park, Illinois
Salisbury, Maryland
4 locations, Massachusetts
Big Rapids & East Lansing, Michigan
St. Paul, Minnesota
Bozeman, Montana
Henderson, Nevada
Hanover, New Hampshire
Hightstown & Lawrenceville, New Jersey
Syracuse & Westhampton Beach, New York
Oxford & Columbus, Ohio
Gettysburg, Pennsylvania
Newport, Rhode Island
Nashville, Tennessee
Huntsville, Texas
Salt Lake City & Park City, Utah
Stratton, Vermont
Williamsburg, Virginia
Issaquah, Washington
Beaver Dam, Wisconsin

Months
Year round
Contact
Alyssa Goodrich
Sport Manager
U.S. Sports Camps
4470 Redwood Highway Suite 101
San Rafael, CA 94903
United States
Phone:

800-645-3226


Fax: 415-479-6061
E-Mail: